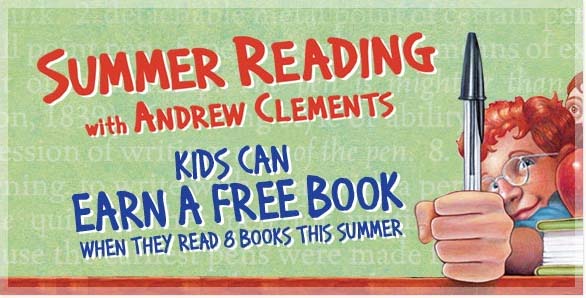 Ok kids, here is an easy way for you to earn free books. Come to summer library. Check out some great reading. Enjoy the books, Record them on the sheet from Barnes and Noble that you can
download and print here
. When it is full you may redeem it for free books.
It is a great deal and will make you a better reader. For all of the details, visit the
Barnes and Noble website.
Pizza Hut is also running a reading rewards program featuring some attractive prizes at its
Book it! Website
.